Teens Martial Arts Training
Welcome to The Keller TX, Teens Program
---
Tiger-Rock Martial Arts offers a positive atmosphere where students will grow their social, mental, emotional skills. We also offer opportunities to join competitions, leadership roles, and training roles. Enroll in Tiger-Rock Martial Arts programs and become a part of the Tiger-Rock experience.
Become a Tiger-Rock Student
When your teen enrolls in the Tiger-Rock program, they will become a part of a learning environment that fosters personal growth. Our action-packed lessons will teach them the life skills they need to develop themselves mentally, emotionally, and physically. Your teen will also benefit from our positive and inclusive social environment, where they will be provided with leadership opportunities. Some of the other opportunities they will have are competitions and advanced training. These classes will help create positive challenges for them that will prepare them for life on and off the mat.
Drills with a Purpose
Here we practice drills to help improve your teen's physical ability, fitness, and motor skills. These skills will benefit them for years to come with increased confidence and a healthier lifestyle. As they practice, they will see improvements in their endurance, timing, and coordination. Additionally, these kicking and sticking drills are paired with strength and conditioning exercises. These exercises will build their upper and lower body strength, which will improve their overall cardiovascular health and boost their fitness.
Teach Your Teen Valuable Life-Skills
Teens have to tackle a unique set of concerns when it comes to their social life and independence. You can help them easily navigate this stage of their life with the help of Tiger-Rock's classes. These classes will teach your child self-defense, anti-bullying techniques, as well as life skills. Here they will master the art of protecting themselves from bullies as well as other threats. Also, they will gain life skills that will aid them in their academic classes and other areas in life. These are citizenship and leadership skills, which will help them build their self-discipline and confidence, preparing them for their life ahead.
Weight Loss
Martial arts help improve your muscle mass. Subsequently, your metabolism is increased, which contributes to weight loss. Our adult program will help you improve your muscle tone, strength, and body as a whole.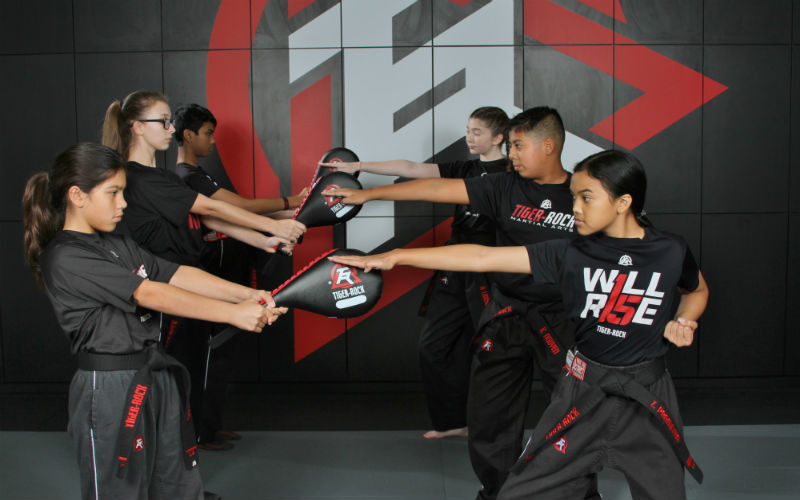 Competition at its Finest
Tiger-Rock Martial Arts encourages students to compete with each other through sparring. There are also many opportunities for local, state, and national competitions throughout the entire year.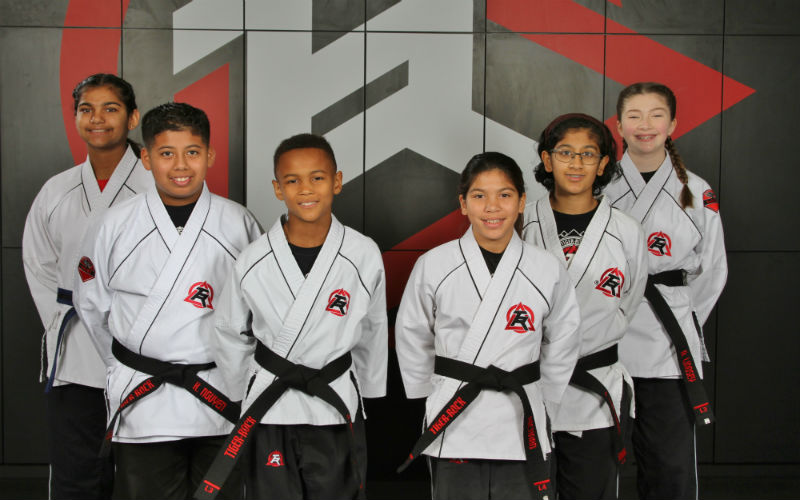 Sociable Experiences
Tiger-Rock Martial Arts offers memorable and sociable experiences for students. You can make a lot of friends while learning Taekwondo. Plus, you will have fun learning the kicks and strikes taught by instructors.