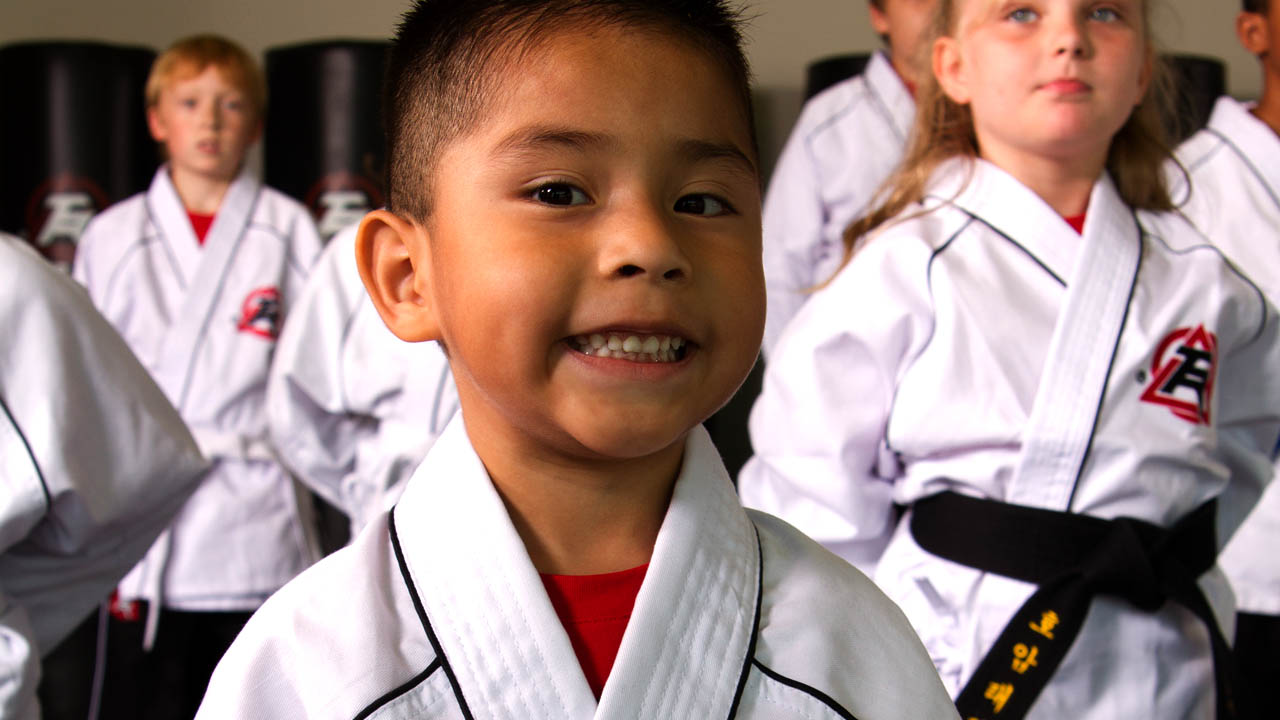 Setting the right foundation is key to your child's development at a young age. That's why at Tiger-Rock Martial Arts of Kingwood, we offer a specific program 4 and 5 years old called the Tiger-Cubs Program.
The Tiger-Cubs Program is our early education martial arts curriculum. This is the perfect introductory martial arts training program for students in pre-school and kindergarten.
Tiger-Rock Martial Arts of Kingwood offers a positive, safe environment for your child. Our nationally accredited taekwondo instructors are knowledgeable in constructive child development. We believe in positive reinforcement by focusing on what the student does right and helping your child build their success from there.
The Tiger-Rock Advantage
Here are a few reasons why you should enroll your child at Tiger-Rock Martial Arts in Kingwood TX!
Action-packed 30-minute classes
Age-appropriate curriculum
Gross motor skills development
Balance and coordination development
Development of self-discipline
Focus and concentration
Positive learning and social environment
An enormous amount of fun!
Key Areas of Training
Balance and Coordination A major part of our curriculum are symmetrical movement exercises. These exercises focus on left- and right-side motion. These activities help these young students develop balance and coordination. Good balance and strong coordination at an early age form the foundation of self-confidence and self-control.
Focus and Concentration Tiger-Cub students participate in striking, kicking, speed, and agility drills. Not only will the drills help with motor skill development, but they will also enhance the student's ability to focus. Focus and concentration are essential pillars of child development. This will help your child become more disciplined.
Self-Discipline Key to early child development is self-discipline. Self-discipline helps shape childhood behavior. At our academy, we instill values of self-discipline through our training. We encourage our students to focus on the drills and tasks at hand. From that, your child will learn personal responsibility and self-control.
Stranger Awareness Kids at this age are, by nature, very impulsive and eager. That's why it is important for your child to know what to do when approached by a stranger. Our lessons incorporate stranger awareness, also colloquially called "stranger danger". Through these lessons, we aim to teach your child what he or she needs to know to be safe. This is also a foundation of self-defense.
Advancement & Competition Students are encouraged to take advantage of multiple opportunities per year to advance in belt rank. Tiger-Rock belt tests, usually held roughly every 8 weeks year-round, give students the opportunity to apply what they have learned on the mat.
In addition, as a member of Tiger-Rock Martial Arts, your child will be encouraged to participate in yearly tournaments in the fall, spring, and summer. Much of our training is geared towards preparing students for belt testing and competitive events.
Tiger-Rock can make a positive impact on child development
With our safe, positive, encouraging environment and wonderful facilities, we are confident that Tiger-Rock Martial Arts of Kingwood is a wonderful place for your child to train in martial arts. We are enrolling new students everyday. Sign up today and we'll see your child on the mat!