Adult Martial Arts classes Kingwood, Texas.
Have you been searching for adult martial arts classes in Kingwood, Texas? Although age is just a number, transformation is key. Tiger-Rock specializes in developing programs tailored to your specific needs. The staff at Tiger-Rock is here to build physical strength, mental toughness and boost your confidence. Martial arts classes for adults are centered around various skills, including striking, kicking, and blocking drills followed by core strengthening exercises. Stress can affect you physically, mentally, and emotionally. One way to reduce stress is to become involved in martial arts through the Tiger-Rock experience.
Tiger-Rock Martial Arts develops programs that focus on your specific needs. Doctors always ask their patients if they are exercising, and of course, you will say that you do. Did you know that the Tiger-Rock Martial Arts classes, Kingwood, Texas, can make sure when you say that you are exercising that you really are? Now when you go to that check-up, you will feel confident because you know as a Tiger-Rock student that you are maximizing your potential for physical fitness.
Building physical strength with martial arts in Kingwood, Texas
Building physical strength takes patience, endurance, and, most of all, discipline. Tiger-Rock provides a unique experience that you cannot find in any other academy. Building cognitive and physical capabilities is important even as adults. Like other age groups, adult martial arts classes offer competitive training for those who want to challenge themselves in year-round matches. Core, martial arts programs use traditional Korean taekwondo along with today's physical fitness standards. The combination of these two disciplines will help you become more fit and focused. Tiger-Rock adult classes will enhance your overall physique, increase your speed and improve your coordination.
Mental Toughness using martial arts in Kingwood, Texas
You hear sports figures say that the game is mental. That is true, but life is mental. Your overall mental stability can be the difference between winning and losing in your everyday life. Adult martial arts classes enhance the mentality of the student.  Students can work at their own pace as opposed to keeping up with a large class unit. This allows each student to develop the necessary skills needed to perform in martial arts. The mentality of an athlete can either enhance their outcome or sabotage it. All the noise in your head can sabotage any goal you might have to stay physically fit.
Tiger-Rock Martial Arts Kingwood, Texas, is here to teach you how to shut down that noise and improve your mental capacity. The guilt factor kicks in when you finally get around to doing something for yourself. That can be the one thing that is holding you back from treating yourself to adult martial arts classes in Kingwood, Texas.
Confidence is key
Do you remember standing in front of the class giving a presentation for the first time? If that experience goes awry, that might haunt you for the rest of your life. That one experience could affect your confidence for decades afterward. To function in everyday life, one must have a certain amount of confidence. Confidence affects your ability to win or lose in the game of life. After taking a few classes at Tiger-Rock, students have reported a sense of clarity and a positive lifestyle change.
Instructors allow students to work at their own pace to boost their confidence. Confidence does not discriminate; therefore, any person of any age can struggle with low self-esteem. You do not have to be from a particular race, socio-economic background, or particular class to battle low self-esteem. Boosting self-esteem doesn't just happen by itself. You have to work for it. Deciding to boost your self-esteem is only a journey you can decide to take. Tiger-Rock Adult Martial Arts classes Kingwood; Texas is your personal coach to make that goal happen. The reward that you feel at the end of your journey will be all yours to savor.
Self-Defense Training 
No one is immune to physical threats. We are exposed to violence in films, television, and online. Somehow we never see ourselves being violated, but the mere thought of being attacked by a stranger is all so real. As kids, we are taught to stay away from strangers. The defense mechanism of screaming stranger danger works if you are a toddler. Take action and allow yourself to embrace a course of action that will be automatic to you if you face a threat. Self-defense is hardly ever planned out. A surprise encounter happens too often, and rather than stand in a world of panic; you must have a self-defense system in place.
Tiger-Rock Martial Art classes feature realistic self-defense training classes. To defend yourself, you will learn a combination of striking, kicking, and blocking moves to defend yourself.  Tiger-Rock Martial Arts employs an elite counter aggression training system, an integral part of our adult martial arts training.
Competition Adult Martial Arts Kingwood, Texas
Tiger-Rock Martial Arts engages in regional, state, and nationwide tournaments held yearly for the competitive adult. Our coaches are here to help you prepare mentally, physically, and emotionally. The Tiger-Rock Martial Arts staff creates a program that is designed just for you to not only compete but to win. Embracing martial arts' mental and physical training will become second nature once you decide to take an adult class. You do not necessarily have to compete against another human being, but you can compete against your own self by developing personal short term and long term goals.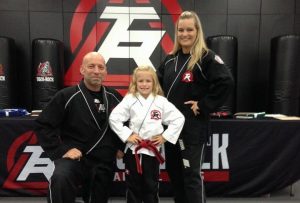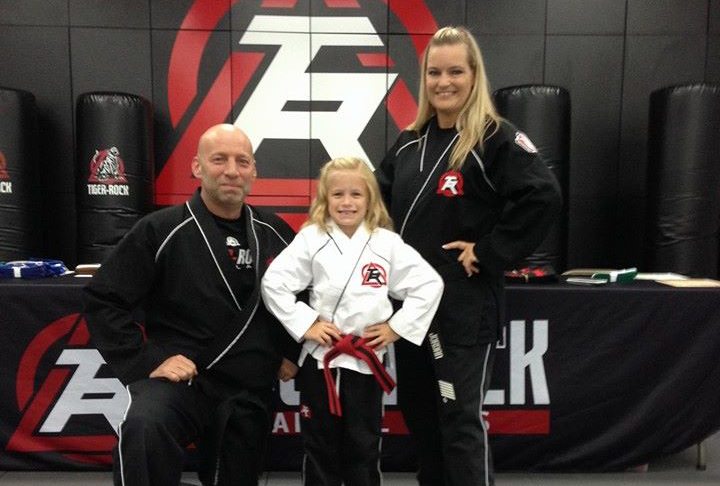 Deciding to take Tiger-Rock Martial Arts adult classes is a personal choice. We often deprive ourselves of what is good for us. Martial Art is a whole new level of self-improvement. Make the decision today to do you. Tiger-Rock Martial Arts are located at 1313 Kingwood Drive Kingwood, Texas 77339. Give us a call at 281-358-0018 and schedule a personal tour today.
Kingwood TX Info
Kingwood is a small city within Houston. If you're trying to find the right answers to your problems, moving to this suburban city could help. As part of the DFW area, you'll have access to all the great amenities of Kingwood.