Your new journey of martial arts includes a positive serene environment here at Tiger-Rock Martial Arts Karate dojo near me Kingwood Texas. In today's fast-paced world, you need to take a few minutes just for yourself. Commit to leave your appointments, email, smartphone, and social media at the door and treat yourself. Tiger-Rock features a state of the art facility and believes in setting up each and every student for success.
Tiger-Rock takes pride in our Kingwood presentation actually feels like your presentation is treating yourself as you continue on this personal journey. The latest physics type of structure keeps you disciplined as you work your way towards becoming more fit and focused.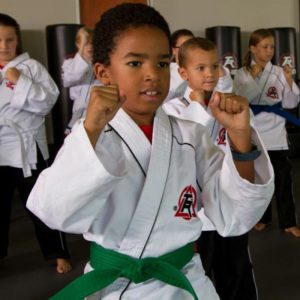 Karate Dojo Discipline in Kingwood, Tx
Discipline is a code word here at Tiger-Rock Martial Arts. As humans, we are wired to have some form of discipline. We sometimes make a choice not to listen to our inner voice when it comes to discipline. This investment you are making in yourself will also include a unique form of discipline that you will incorporate from our elite instructors. This journey that you are on is a time for you to be selfish. Tiger-Rock Martial Arts takes pride in watching every student grow.
Tiger-Rock Martial Arts Aggression Training
Self-defense and an aggression training system are vital in your martial arts program. Your program includes specific tactics for self-defense training. Tiger-Rock Martial Arts does not encourage violence. Violence should be avoided as much as possible. Being prepared for a surprise physical confrontation is easy when you learn important blocking, striking and kicking moves. Knowing you have the skills to protect yourself and your family from a possible attacker is another bonus of enrolling in Tiger-Rock's adult martial arts classes. The Elite Counter Aggression Training system teaches you defensive techniques that are easy to remember and use should you ever be faced with a physical threat. The goal is not to exchange punches and prolong the situation but to stop the attack from advancing. All these changes in your lifestyle should be expected since you have decided to invest in such an amazing personal journey.
Adult Martial Arts
Taking time out for yourself is important. Life is stressful, and Tiger-Rock gives you that opportunity to leave your smartphone, laptop, and worries at the door for a little time. There is nothing wrong with putting yourself first. If you do not focus on your physical and mental well-being, you will not be as productive in other areas of your life. You set an example for your household when you take time out to concentrate on yourself. Tiger-Rock likes to think of martial arts as therapeutic. To deny yourself this personalized program means you are cheating yourself. What kind of leader does that make you? Think about that question.
Teen Martial Arts
Teenagers battle several changes during their formative school years. Even they need an escape. Tiger-Rock Martial Arts have classes for every teen, no matter their skill level. New classes form daily, so there is no waiting, and you will not get locked into a long contract. Tiger-Rock wants teenagers to work on their physical and mental health to face social challenges. By enrolling at Tiger-Rock, our young adults will notice a program that increases their self-esteem and focuses on leadership. Above all, students will feel satisfied after such an intense instructor-led workout.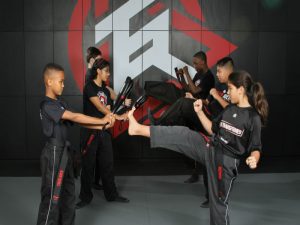 Karate dojo near me Kingwood Texas
Kids face so many changes as they begin their school careers. They even face challenges that are unfamiliar to them. Some students discover anxiety at an early age, and this is where Tiger-Rock Martial Arts comes in. Tiger-Rock employs certified instructors that can form a personalized program for these young kids. Martial arts increases physical fitness, raises self-esteem, and builds confidence. Most noteworthy, the foundation of life is built using martial arts combined with physical fitness. When students feel good about themselves, they reach a level of success in school that brings them joy. Take a Tiger-Rock Kingwood tour; you can find us at 1313 Kingwood Dr. Kingwood, Tx 77339, or call 281-358-0018 today!
Kingwood TX City Facts
Kingwood's city is a great place to be if you want to upgrade your ability to live comfortably. Our master-planned community is one of the nicest suburbs in all of Houston. 

You're probably looking for a great place to call home. If you love urban privacy while experiencing big city convenience, this could be the perfect place for you. 

Kingwood is amazing for a variety of reasons. Maybe you're trying to find some brand new job opportunities. Whatever the case may be, trust in our city and visit today if you want to be better.