Teens Martial Arts Training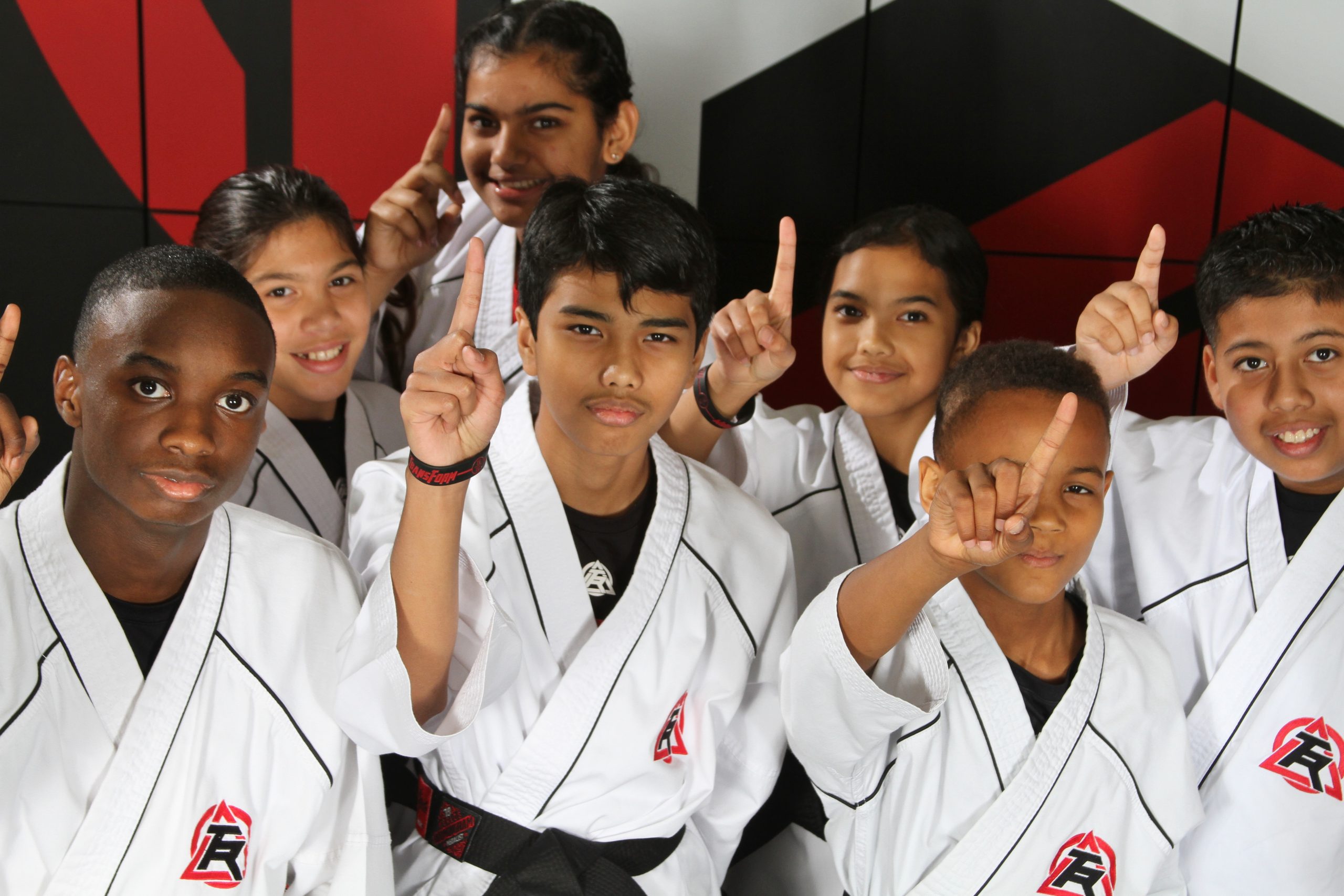 Welcome to Our Katy TX, Teens Martial Arts Program
---
Here at Tiger-Rock Martial Arts, we offer an exhilarating program for teens. Tiger-Rock students will focus on their social, mental, and emotional growth throughout the program. Additionally, we provide leadership training and competitive opportunities that will enhance their experience in the program.
The Tiger-Rock Experience
Why our teens love Tiger-Rock Martial Arts programs
Here at Tiger-Rock, we strive to foster personal growth on an off the mat in fun action-packed ways. When your teen enrolls in the program, they get to benefit from a positive and inclusive social environment that will provide leadership opportunities. Also, they will get opportunities to join in competitions and advanced training. These classes create a unique and positive challenge that will help your teen reach their goals.
Striking, Kicking, and Sparring
The core of our Teens curriculum are the striking, kicking, and sparring drills. These drills are designed to help improve physical fitness, ability, and motor skills. Over time as your teen practices their skills, they will see improvements in their coordination, endurance, and timing as they advance.
These lessons also consist of strength and conditioning exercises that will build lower and upper body strength. As they practice these exercises, they will improve their cardiovascular health and boost their physical fitness.
Self- Defense, Anti-Bullying, and Other Life Skills
As teenagers navigate their social life at school as well as their newfound independence, they can have a unique set of concerns. Help teach them how to protect themselves from bullies and other threats by enrolling them in Tiger-Rock Martial Arts Teens Program.
Also, they will develop other skills that will aid them on and off the mat. Our programs are created to help your teen develop leadership and citizenship skills that will build their self-confidence and self-discipline as they advance.
Improve Your Motor Skills
As your teen practices their moves, they will sharpen their coordination and motor skills. Improving these skills will increase your teen's strength and confidence in their actions. It will also refine their physical activity and help them to implement a healthier lifestyle.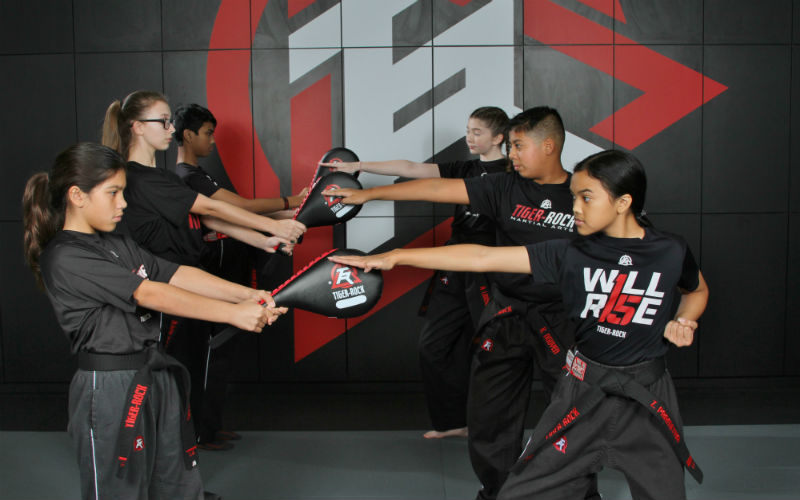 Increased Self-Discipline
It can be hard to stick with tasks you aren't interested in. However, with the help of Tiger-Rock Martial Arts, your teen will learn the value of completing tasks and reaching their goals. As they learn to master their moves, self-discipline will become a part of their lives.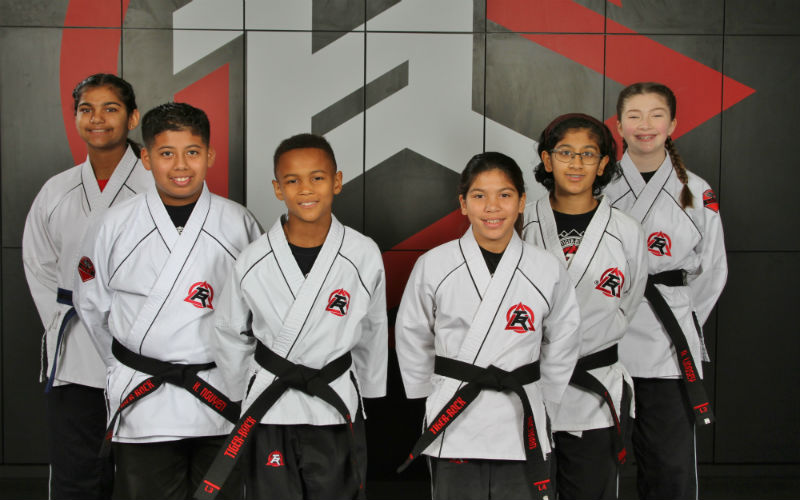 Increased Self-Confidence
As your child becomes more physically fit and achieves their goals, their self-confidence will increase. Increased self-confidence will aid them throughout their life as they take on new challenges. Some of these challenges may be school, work, or even their social life.