Your neighborhood martial arts academy in Katy, TX
Tiger-Rock Martial Arts is the leading martial arts franchise serving the Katy, Cinco Ranch, Fulshear, and Richmond areas. For over 20 years, we have been providing students with an extraordinary martial arts experience.
Adult Martial Arts
Add a new dimension to your life by taking adult martial arts classes at one of our Tiger-Rock Martial Arts academies in Katy.
Teen Martial Arts
Teens experience personal growth, life and social skills development, and a positive environment at Tiger-Rock Martial Arts.
Kids Martial Arts
Martial arts training is a proven way to help kids become more disciplined, confident, active, and healthy.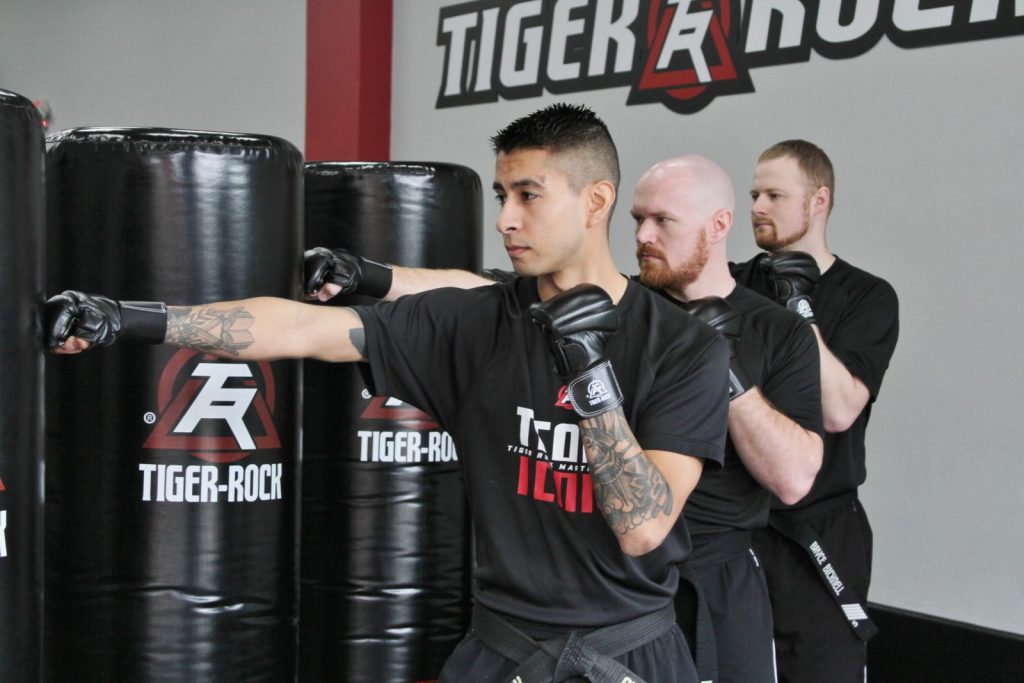 Martial arts in Katy, TX
Martial arts is an incredible activity that is fun for people of all ages. It is a great way for you to stay active, fit, and healthy. Moreover, it is also a fantastic activity to relieve stress and improve your health. Now that you know the awesome benefits of martial arts, it is time for you to start your training. Tiger-Rock Martial Arts of Katy, an area institution for nearly 2 decades, is the perfect place for you and your family to learn martial arts.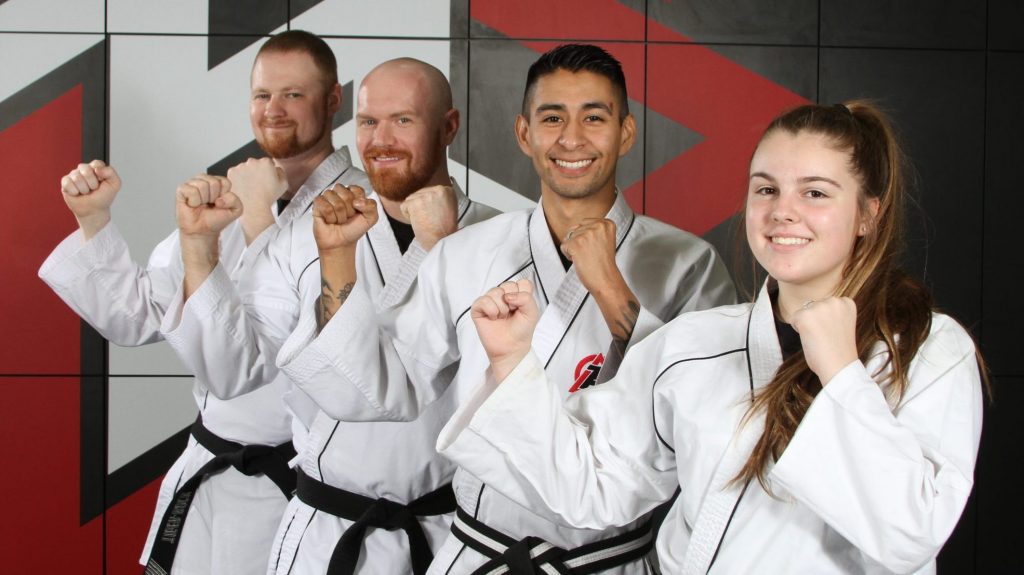 Martial arts. Life skills. Self-defense.
Tiger-Rock Martial Arts of Katy has a martial arts training system which combines taekwondo with the latest advances in physical fitness. Together, these elements make for a heart-pounding workout that is suitable for all ages. Tiger-Rock Martial Arts offers classes for kids, teens, and adults.
In addition to physical fitness, Tiger-Rock students learn important life skills such as self-defense tactics that will keep them safe and evade danger in an unpredictable world. Elementary, middle school, and high school-age students will participate in anti-bullying education and stranger awareness.
The Tiger-Rock Difference
Train at your convenience

Tiger-Rock Katy offers multiple training sessions throughout the week to fit you and your family's schedule—including Saturday lessons!

Train at your own pace

We're about personal growth at Tiger-Rock Martial Arts. That's why we encourage our students to train at their own pace and ability.

Train anywhere in the USA

Going out of town and want to keep up? No problem. As a Tiger-Rock Martial Arts of Katy member, you can train at any Tiger-Rock location across the country!