Are you looking for the Best Martial Arts School McKinney Texas that can help you with your goals? Perhaps you are having problems learning how to exercise and develop your mind as an adult.
And you need some help but do not know where to turn to? If you are unsure of how you will be able to change your life, you can lean on Tiger Rock McKinney to help you.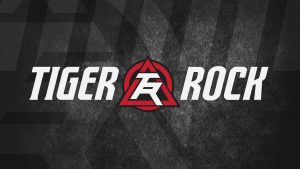 Tiger-Rock has been helping people just like you for decades. Since our inception in 1983, we have grown into the nation's biggest and most well-known martial arts franchise.
With over 100+ locations nationwide, we have helped so many people who are struggling with the same conflicts as you. If you are looking for a way to get better and start increasing your energy, we are here to make it happen to you.
In our dojo, we only have certified and expert instructors who have all mastered Korean Taekwondo. This is the form of martial art we teach in our dojo at every location you may encounter.
If you are looking for a dojo with a top-notch course taught by some of the best taekwondo masters, we are ready for you to join. Reach out to our experts and start mastering the goals you have in mind. We will make sure we stand by your side, guiding you as you accomplish every goal you set forth.
Adult Martial Arts in McKinney
If you are someone that is interested in adult martial arts classes, you might have some worries about your physical fitness level. Are you trying to decide if you have the physical abilities to learn martial arts?
Perhaps you are uncomfortable and have self-doubt regarding your strength, speed, or stamina. These are struggles that every adult has, which you do not need to worry about when you come to Tiger Rock. We will help you get past these struggles.
And help you develop your levels of strength, stamina, and speed to a level where you are confident. If you want this help, we can be there for you.
Our martial arts classes are perfect if you are someone who wants to learn a new skill gradually. The striking and kicking drills might seem a bit unusual initially, but you will quickly get the hang of it.
And begin to understand why these kicking and striking drills are so important. It does not matter how fast, slow, weak, or strong you think you are.
When you come to Tiger Rock McKinney, you will be getting full-body workouts that will truly improve your speed and strength.
So, if you are trying to figure out a way to succeed in martial arts, we are here to help you. Anyone that tries martial arts is strong in our minds, and we will encourage you every step of the way.
Do not let life get in the way of your health again, and make sure you stay in good shape by choosing Tiger Rock McKinney as your martial arts academy.
Investing Your Time in Martial Arts
Did you know that martial arts are a great way to become more mentally healthy? And not just gain the physical strength most people are after. Are you someone that cares about discipline, motivation, and ambition? If you want to learn to strengthen your body and your mind, we can also help you.
Almost anyone in the world wants to make sure that they invest their time and money into something that will give them an unbeatable value. Are you worried about putting all of your money into a course that will leave you bankrupt? And not satisfied with yourself?
When you invest your time and money with Tiger Rock McKinney, you are getting the best value possible. That is why people have trusted us for decades. Set your mind at ease and see how Tiger Rock is the best investment for your body, mind, and soul.
Call Tiger-Rock McKinney
See for yourself how amazing the Tiger-Rock experience can be. We understand that this a big decision that takes time because you do not want to make the wrong choice.
But if you want classes that can really help you see some real changes in your life, Tiger Rock is here to help. Our team of certified experts will be there every step of the way to help you and guide you towards excellence.
For more information on how we can help, contact us today for more information. We are ready to start working on your side and helping you reach your goals. When you are searching for the Best Martial Arts School McKinney Texas, stop by Tiger-Rock today.
Information on McKinney TX
McKinney is named for Collin McKinney, a signer of the Texas Declaration of Independence.
In 2014, McKinney ranked the best place to live in America.
The City of McKinney is just thirty miles north of Dallas.
For additional information about McKinney, visit the city's website!