Kids martial arts right in your neighborhood
Tiger-Rock Martial Arts of McKinney has safe, fun, and exciting kids martial arts programs for students ages 4-15. At our academy, McKinney-area kids will learn important lessons in self-defense and life skills through martial arts.


We offer three amazing kids martial arts training programs in McKinney, specifically designed for each age group.
At Tiger-Rock Martial Arts in McKinney, we believe that age-specific martial arts training and Taekwondo classes curriculum is the best way for young martial artists to learn. These programs—Tiger Cubs, Junior, and Teen—allow students to learn with their peers so they can build self-confidence, self-awareness, and self-esteem in a positive environment.
Tiger-Cubs (ages 4-5)
The Tiger-Cubs program features our Tiger-Rock early childhood development curriculum. Designed for pre-school age students, these McKinney martial arts training and Taekwondo classes focus on the basics of martial arts instruction. Students learn simple taekwondo forms through repetitive, symmetric movements. Thus, these young students will be able to build motor skills and balance. Moreover, our lessons teach following instructions and paying attention.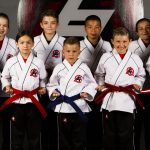 Juniors (ages 6-11)
Our Juniors Program is designed for elementary school students. In this McKinney martial arts program for kids, we teach students martial arts kicks and strikes. In addition, we address more serious stuff such as stranger awareness and anti-bullying. We aim to equip students with the knowledge and techniques necessary to stay safe and focused. Plus, this is a great physical workout for kids that will keep them healthy and active.
Teens (ages 12-15)
The adolescent and early teen years are a time of growth. Therefore, we designed our McKinney Teen Martial Arts training program to reflect on these formidable years. Our lessons include extensive self-defense techniques and anti-bullying tactics. Plus, we also work to instill the value of leadership and good citizenship in our students. In the end, we work to do our part in preparing tomorrow's leaders for the road ahead.
What to expect in our kids martial arts class
Kicking, striking, and exercise drills
Generally, our classes incorporate kicking, striking, and exercise drills that will help build strength and confidence. Much of our drills are built around repetition, which enhances a child's ability to focus. Also, this gives your child a foundation in self-defense.
Agility and speed exercises
Helping kids become more fit physically is a key concern at Tiger-Rock. That's why we incorporate various agility and speed exercises for older students to improve their conditioning. Thus, over time, students will begin to build a degree of martial arts athleticism that can prove beneficial if they decide to take up other activities, such as team sports.
Anti-bullying education
Unfortunately, bullying is a very real threat that a lot of kids face. And how kids respond to bullying may determine what path they follow in life. Therefore, we make anti-bullying education a key component of our martial arts lessons. We teach students how to stand their ground and show confidence. Most of the time, the bully will back down. However, in the event the bully does not, we will make sure your child knows important techniques to protect him or herself, get away, and seek an adult.
Stranger awareness and self-defense
Like most parents, you are considering enrolling your child into a kids martial arts class so they can learn how to protect his or herself. We teach numerous defensive and evasion tactics as part of our self-defense training. However, there's another key element: awareness. Students learn how to be aware of their surroundings and of strangers, and how to react appropriately.
A great atmosphere and environment
In order to provide the most effective instruction, we focus on being positive, encouraging, and reassuring. Our instructors are not drill sergeants. We encourage students to learn at their own pace. Most of all, we want students to participate. No one sits on the bench at Tiger-Rock! Altogether, Tiger-Rock students enjoy a great atmosphere where they can learn, grow, and have fun.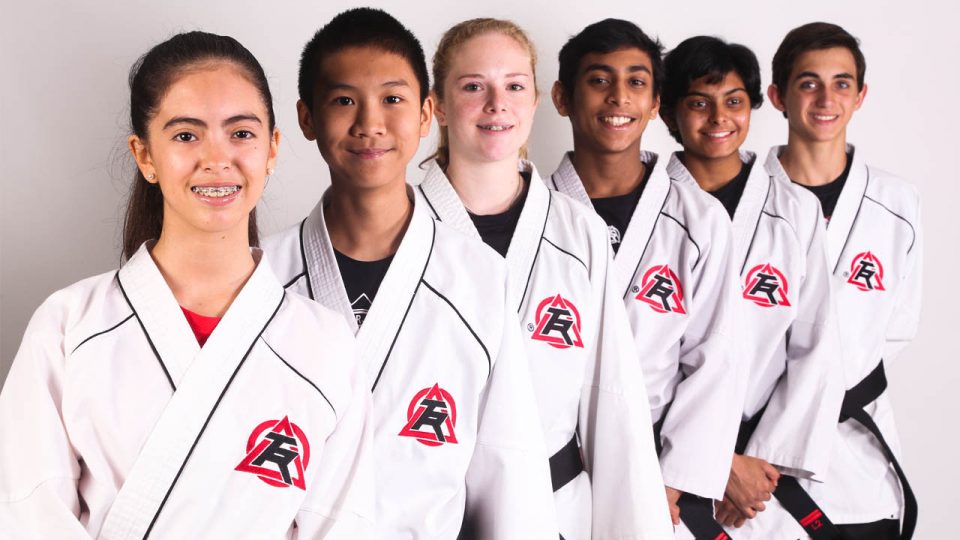 Frequently Asked Questions
Will my child get hurt?
Tiger-Rock Martial Arts of McKinney is happy to report that we've never had a child suffer a serious injury on our mat. This is a testament to making sure that our kids martial arts lessons are safe for all participants.
Indeed, martial arts is a physical activity, just like baseball, basketball, football, or hockey. And with any physical activity, there is a risk for getting hurt. However, we make sure that we demonstrate the proper way to perform each technique so students can avoid injury. Plus, we always encourage parents to let their child learn martial arts as the pace they are most comfortable with.
Is martial arts violent?
In short, no. Martial arts is not violent. And real martial arts do not focus violence or start fights. Martial arts is about controlling the mind, the body, and the spirit. In fact, self-control is one of our key tenets of taekwondo. Even though kids learn kicks and strikes in our classes, we always remind students that these moves are defensive in nature.
Does my child have to be athletic?
Your child does not have to be a gifted athlete to participate in martial arts. One of the most welcoming aspects about martial arts is that regardless of your athletic ability, you can learn, grow, and succeed on the mat. All in all, this helps build your child's self-confidence and self-esteem.
When do you hold classes?
For most of the year, our kids martial arts classes are held immediately after McKinney ISD releases their students from school. Unsurprisingly, our academy is a popular after school activity.
How much are classes?
Click here to get access to our pricing and schedule information—including our awesome web special!