Teen Martial Arts Training
Join The Woodlands TX, Tiger-Rock Teens Program
---
Tiger-Rock strives to provide an inclusive and rewarding atmosphere for their teens to develop emotionally, mentally, and socially. Our classes teach life skills and promote the growth of self-confidence. Your teen will also have the opportunity to become a part of advanced training, competitions, and leadership roles.
The Tiger-Rock Teen Program
When your teen becomes a part of Tiger-Rock Martial Arts, they will have a positive environment that will encourage emotional, mental, and physical development. Also, they will have the opportunity to develop themselves socially as they interact and are given leadership opportunities. As they advance through their training and participate in competitions, they will learn skills that will prepare them for their life at school, work, or with peers. Here they will get to take on positive challenges that will expand their vigor and mental toughness.
Strikes, Kicks and More
Striking and kicking drills are a significant part of the Teens program and are how your teen will improve their coordination. They will also grow their physical ability, fitness, and motor skills. These drills will be used in combination with conditioning and strength exercises. With these exercises, your teen will improve their upper and lower body strength, develop their confidence, and increase their cardiovascular health. Additionally, your teen will also see improvements in their endurance and timing.
Self-Defense, Anti-Bullying, and Life-Skills
Two things that influence a teenager's life is their independence and their peers. By enrolling in Tiger-Rock Martial Arts, you can help them to learn effective strategies to protect themselves from bullies, and aid them in their academics. As they are faced with the unique challenges life brings, your teen with practice self-discipline, boost their confidence, as well as learn de-escalation tactics when dealing with bullies. They will also be given real-world self-defense methods to keep them safe on any adventure they pursue.
Refined Motor Skills
As your teen refines their coordination and motor skills, they will increase their strength and confidence in their actions. These changes will also inspire them to live a healthier lifestyle and increase their physical activity.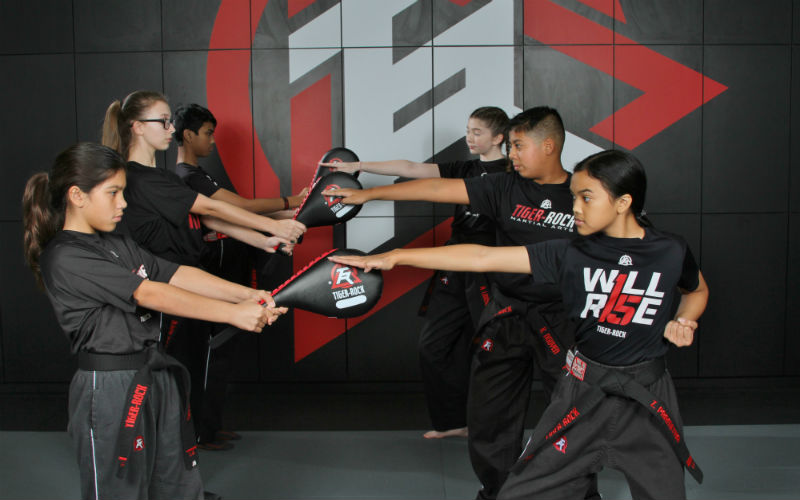 Expand Their Self-Discipline
Self-discipline will help your teen build positive relationships with their peers and create healthy life-long habits. As they practice their moves on the mat, they will increase their self-discipline and help prepare them for various challenges.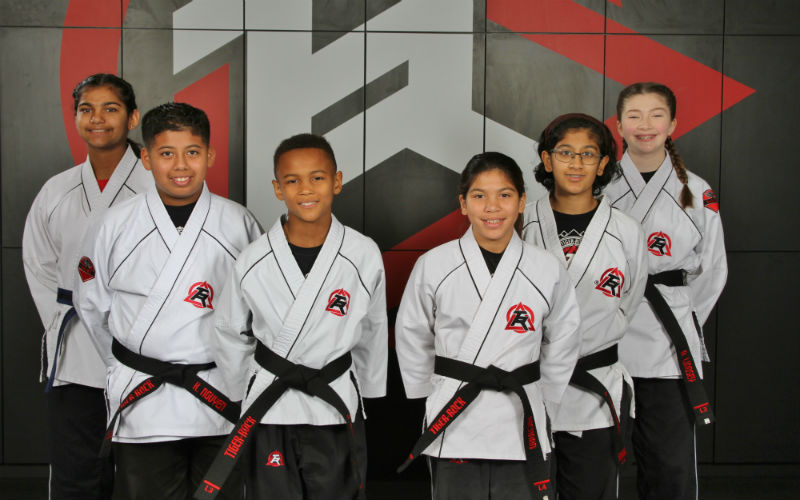 Build Confidence
By accomplishing goals and being physically fit, your teen will feel better about themselves. Through Tiger-Rock Martial Arts, your teen will grow their confidence and better tackle any challenge they may experience in work, school, or with peers.