Now open for on the mat and online classes.
The Woodlands, Texas Martial Arts
---
The Woodlands and nearby areas are home to four different Tiger-Rock Martial Arts locations. You can visit each of the locations' sites below. Enroll in a Taekwondo class, learn self-defense, or give your child a weekly hobby.
Our Programs
---
CMartial arts such as Taekwondo is extremely beneficial to all age groups. Tiger-Rock Martial Arts offers programs for children starting at the age of 4 and all the way to adulthood. Enroll yourself or your child in a program today!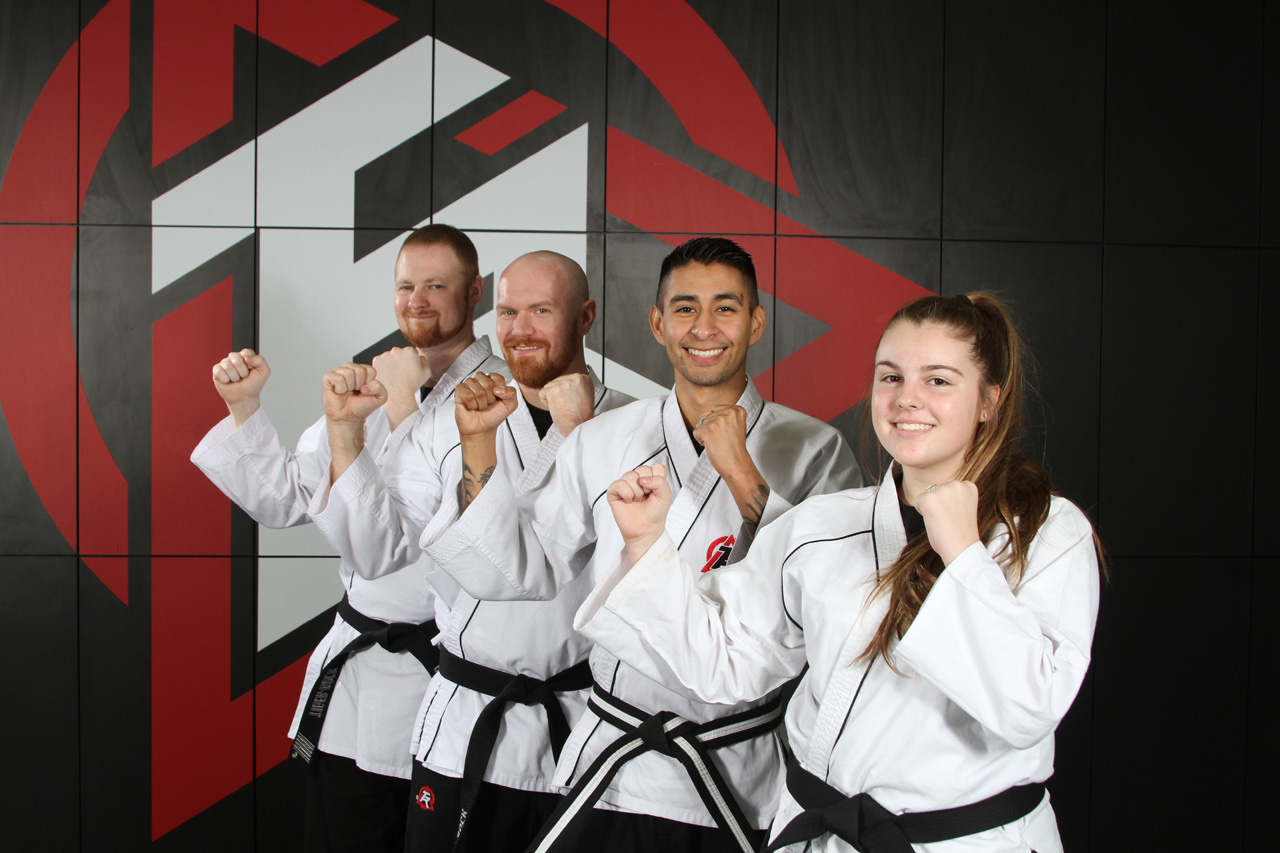 Boost your confidence.
Take on exciting new challenges physically and mentally by training with Tiger-Rock martial arts and self-defense classes in Woodlands. With the encouragement of our awesome instructors and your amazing peers, you'll undoubtedly succeed. As a result of you meeting each challenge, achieving your goals, and exceeding your expectations, our martial arts and self-defense classes in Woodlands will help you become more confident.
Learn life skills.
Young participants in our martial arts training acquire important life skills. And adults will also learn a few new things along the way. Tiger-Rock's lessons teach conflict resolution, self-assurance, concentration skills, and listening skills. Most of all, you'll learn everything in a safe, fun, and structured environment.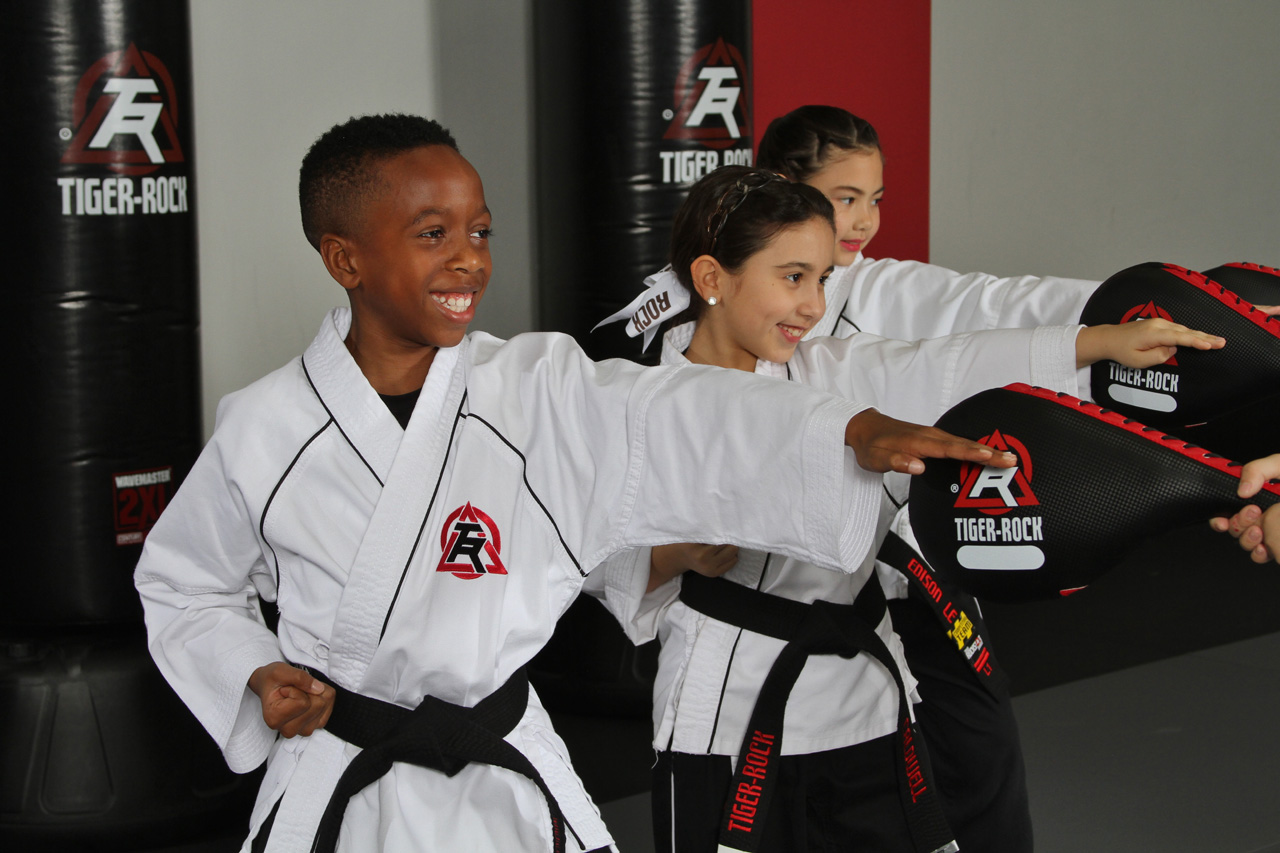 Improve your physical fitness.
Some of the exercises we do at Tiger-Rock Martial Arts will help you improve your physical keenness. They're also fun and exciting. This includes kicking drills, striking drills, and takedown Jiu Jitsu drills in Woodlands. You'll pick up on incredible self-defense tactics as well. In addition, while learning self-defense in Woodlands you will be improving your cardiovascular health, strengthening core muscles, and toning your arms and legs!
A new dimension to your life
Your life will change with martial arts training. Get in great shape. Start feeling great about yourself. Most importantly, be prepared to take on the world! You will attain a laser-like focus that will help you perform the things that you thought were impossible for you to do.
Lots and lots of fun
Our martial arts classes in Woodlands are incredibly fun and energetic. We enroll students ages 4 and up. You will learn new ways to move your body, and experience tremendous improvement in your physical fitness and mental acuity. We offer a positive, energetic environment full of smiles, high-fives, and encouragement throughout.
Scheduling Classes

You can schedule you or your child's classes in the afternoons, evenings, or even the weekend. Regardless, we have a class schedule that fits your schedule.

Train at Your Own Speed

Your or your child does not have to worry about pacing or the rate of learning. Students are encouraged to learn at their own pace without stress or pressure.

Locations in the U.S.

There are numerous Tiger-Rock locations in the United States. If you are going out of town, then schedule a class at the nearest dojo. All members are welcome at all Tiger-Rock Martial Arts locations.